Click On An Image Below To See Some Of The Services We Provide
612-501-2012 &nbsp&nbsp&nbsp&nbsp&nbsp&nbsp&nbsp&nbsp&nbsp&nbsp"We'll turn a light on for ya" &nbsp&nbsp&nbsp&nbsp&nbsp&nbsp&nbsp&nbsp&nbsp&nbsp320-983-2500
---
Welcome to Zotz Electrical !

We are more than happy to serve you and we demand that you expect great service from us!

If you can not find the answers to your questions in this site, contact us and we will be happy to serve you in any way!

We will be updating the bottom of this home page with interesting items on a regular basis. Items such as jokes, interesting pictures, games, obscure science articles and etc.
---

Let me introduce Zotz Electrical to you...
My name is Douglas Zotz. I am an electrical contractor and the master electrician for Zotz Electrical. I have over twenty five years of experience as an electrician, along with more experience in other areas of the building industry. My expertise is in all facets of residential wiring. I have worked on simple additions to $1,200,000 homes, including three Reggie Award winning homes that I designed the electrical layout for. We are well able to do commercial work, also. We have been in business since October of 2004.

How can Zotz Electrical meet your needs?
We are very conscientious about our job, both to the contractor and the homeowner. We will learn what you want in your homes, in style and cost. We prefer to look at all aspects of the house and try to make everything we do in it both functional and stylish in respect to the budget allotted, instead of installing what is code minimum. Our prices are very competitive and we can advise small refinements to make the job seem more elaborate. Our record also shows that we complete our part of the project on time with almost never a callback for any problem.

How will Zotz Electrical serve you as a customer?
We prefer to do a walk through with the homeowners to understand their lifestyles and needs, so we can give them exactly what they want. We do not try to sell them over their budget, though. We are very thorough in the walk through, explaining potential trouble areas with certain types of lighting and suggesting better or different ideas. We have found that the homeowner is very appreciative, especially after they move in and our attitude and knowledge reflects on my company, giving the homeowner a positive feeling that we truly care about them, which I do.

Zotz Electrical is...
A company that is customer friendly, has an eye open for detail and quality workmanship. We are not afraid to go out of our way to please the customer and offer our skill and experience to aid in the building project. That same attitude is put forth to the other subcontractors to make the whole building project be more productive and fun to complete.


---
Zotz Electrical Service Spotlight
New Home Construction
New homes and residential wiring is where our expertise is. We have worked on simple starter homes up to $1,200,000 homes, including three Reggie Award winning homes that Doug designed the electrical layout for. We have done different styles of homes that include conventional starter to middle class homes, elegant homes with all the "bells and whistles", slab homes, cabins, homes that were moved in onto a basement and multi-housing townhomes. So we have the knowledge, skill and experience for whatever style home you are building.
Value Added Craftmanship At No Additional Cost
Quality craftsmanship and a job well done, with a high priority of honesty and integrity through the building process.
As a standard we use quality products and create the electrical opening count to be functional for the customer's lifestyle.
For building contractors, respecting and reinforcing the relationship you have built with your customers.
Willingness to work directly with homeowners.
Accessibility to the customer for any need that may arise.
Working well with other subcontractors.
Cleaning up after ourselves and sweeping.
Zotz Electrical has a reputation of working within time frames and responding to concerns.
Our philosophy is to bring a positive attitude to the job site, to make the working experience and the quality of the job go smoothly for the benefit of the home builder, subcontractors and most importantly, the end customer.


---
&nbsp &nbsp View past issues of the Z'Electrical Gazette e-newsletter on the FAQs Page.
---
The rest of this page is dedicated to you with information that may be of interest or fun to view.
Content will change regularly. Enjoy!
The Story Of The First Christmas
From the NKJV BIble
Luke 2
And it came to pass in those days that a decree went out from Caesar Augustus that all the world should be registered. This census first took place while Quirinius was governing Syria. So all went to be registered, everyone to his own city.

Joseph also went up from Galilee, out of the city of Nazareth, into Judea, to the city of David, which is called Bethlehem, because he was of the house and lineage of David, to be registered with Mary, his betrothed wife, who was with child. So it was, that while they were there, the days were completed for her to be delivered. And she brought forth her firstborn Son, and wrapped Him in swaddling cloths, and laid Him in a manger, because there was no room for them in the inn.

Now there were in the same country shepherds living out in the fields, keeping watch over their flock by night. And behold, an angel of the Lord stood before them, and the glory of the Lord shone around them, and they were greatly afraid. Then the angel said to them, "Do not be afraid, for behold, I bring you good tidings of great joy which will be to all people. For there is born to you this day in the city of David a Savior, who is Christ the Lord. And this will be the sign to you: You will find a Babe wrapped in swaddling cloths, lying in a manger." And suddenly there was with the angel a multitude of the heavenly host praising God and saying: "Glory to God in the highest, And on earth peace, goodwill toward men!"

So it was, when the angels had gone away from them into heaven, that the shepherds said to one another, "Let us now go to Bethlehem and see this thing that has come to pass, which the Lord has made known to us." And they came with haste and found Mary and Joseph, and the Babe lying in a manger. Now when they had seen Him, they made widely known the saying which was told them concerning this Child. And all those who heard it marveled at those things which were told them by the shepherds. But Mary kept all these things and pondered them in her heart. Then the shepherds returned, glorifying and praising God for all the things that they had heard and seen, as it was told them.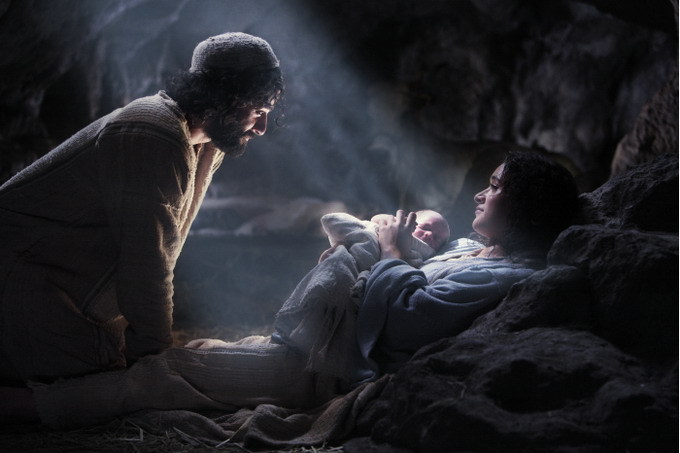 Take a walk through Christmas Past at the Enchanted Holiday Village.
Paul Bunyan Land & This Old Farm Pioneer Village in Brainerd, MN
FREE ADMISSION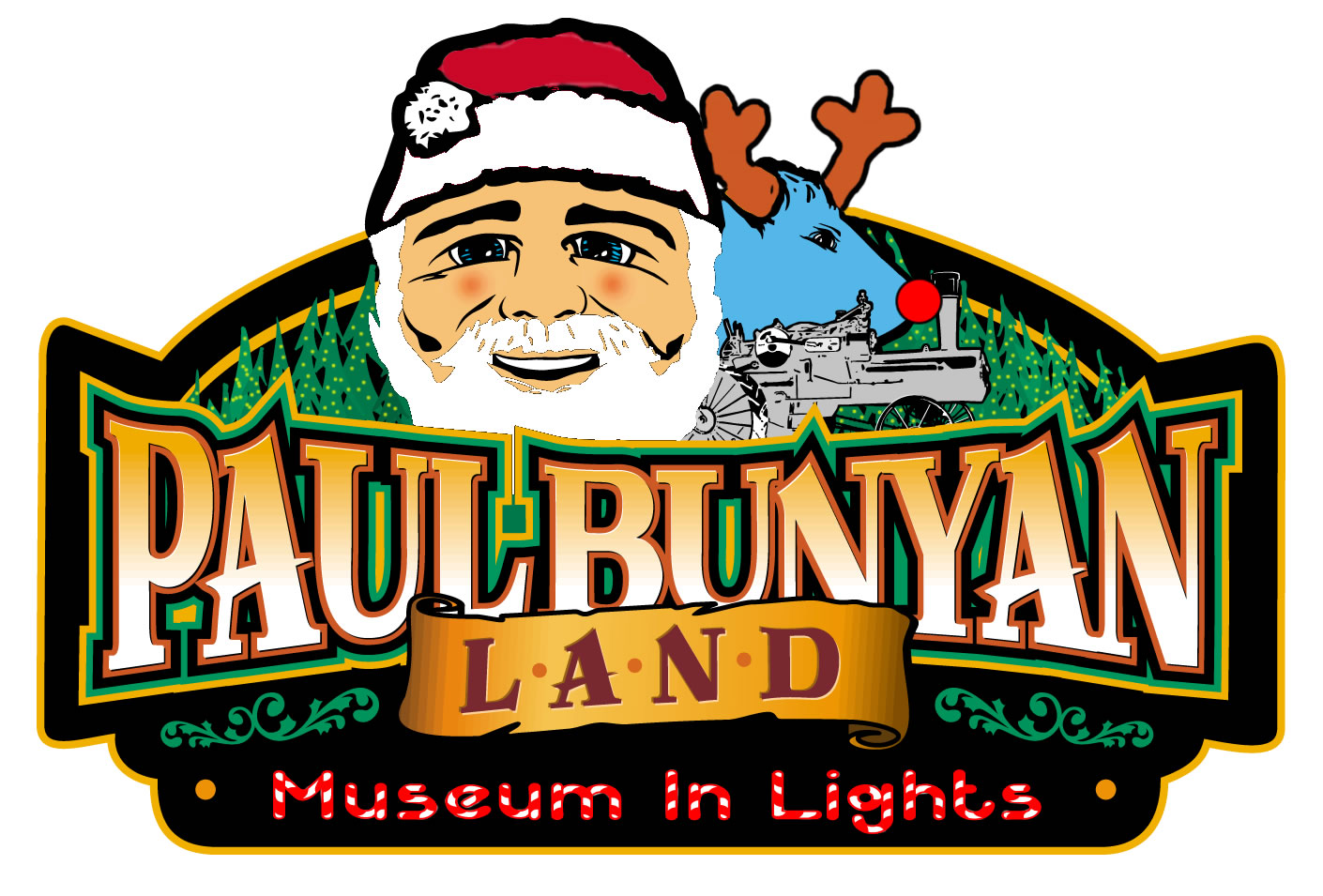 Take a stroll or ride the wagon through the Pioneer Village with more than 40 holiday and winter scenes. Stop by the Cafe for a quick cup of Holiday Cider or a Hot Chocolate then stroll over to the bonfire to warm up. Its a fun time that the entire family will enjoy, come see what it was like in the days of yore.

Open the days of December 9 & 10, 16 & 17, 23 and 30; 6pm to 9pm.
Free will donations are appreciated but not required.

Paul Bunyan Land
17553 State Highway 18
Brainerd, MN 56401

They are located 6 miles east of Brainerd, MN on State Highway 18.
Christmas Movie Suggestions For Your Viewing Pleasure
Depending on whom creates the list, here are some of the top rated Christmas movies of all time.
It's a Wonderful Life (1946), James Stewart, Donna Reed
A Christmas Story (1983), Peter Billingsley, Darren McGavin
The Bells of St. Mary's (1945), Bing Crosby, Ingrid Bergman
Miracle on 34th Street (1947), Maureen O'Hara, John Payne
A Charlie Brown Christmas (1965), Peter Robbins, Christopher Shea
Dr. Seuss' How the Grinch Stole Christmas (1966), Boris Karloff, June Foray
White Christmas (1954), Bing Crosby, Danny Kaye
Rudolph the Red-Nosed Reindeer (1964), Burl Ives, Billie Mae Richards
Holiday Inn (1942), Bing Crosby, Fred Astaire
Scrooge (1951), Alastair Sim, Kathleen Harrison
Christmas Vacation (1989), Chevy Chase, Beverly D'Angelo
Santa Claus is Comin' to Town (1970), Fred Astaire, Mickey Rooney
Elf (2003), Will Ferrell, James Caan
A Christmas Carol (1938), Reginald Owen, Gene Lockhart
Frosty the Snowman (1969), Jimmy Durante, Jackie Vernon
The Santa Clause (1994), Tim Allen, Wendy Crewson
The Polar Express (2004), Tom Hanks, Michael Jeter
The Muppet Christmas Carol (1992), Michael Caine, Dave Goelz
Christmas in Connecticut (1945), Barbara Stanwyck, S.Z. Sakall
How the Grinch Stole Christmas (2000), Jim Carrey, Taylor Momsen
The Bishop's Wife (1947), Cary Grant, Loretta Young
Home Alone (1990), Macaulay Culkin, Joe Pesci
Scrooged (1988), Bill Murray, Karen Allen
Love Actually (2003), Hugh Grant, Martine McCutcheon
Babes in Toyland (1934), Stan Laurel, Oliver Hardy
Jingle All the Way (1996), Arnold Schwarzenegger, Sinbad
Santa Claus Conquers the Martians (1964), John Call, Leonard Hicks
Prancer (1989), Sam Elliott, Cloris Leachman
An American Christmas Carol (1979), Henry Winkler, Dorian Harewood
The Little Drummer Boy (1968), Ted Eccles, Jose Ferrer
My favorite Christmas movie of all time is "An American Christmas Carol" (which I added to this list, I could not find it on a top 25 list anywhere I looked). It is the Charles Dickens classic story of Scrooge set in the early 20th century, with Henry Winkler playing the role of an American "Scrooge". My wife'a favorites are "Home Alone" and "The Little Drummer Boy", as well as all the other Rankin/Bass Christmas movies.

I most definitely recommend another of my favorites, "The Bishop's Wife", Cary Grant is an angel that comes down to help the Bishop, David Niven, handle the stress of his position and the lack of time he has for his wife.

Below see a link to watch "Santa Claus Conquers the Martians". I don't think it is good enough to purchase, unless you can get it at a discounted price, the effects and filming are poor quality, pretty cheesy. But it is a fun story, Santa is kidnapped by the Martians to stop Martian children from being unhappy because they can view Earth television. Santa and two children that have stowed away on the Martian vessel then need to fight the Martians to get Santa back to Earth. The story is not violent, per se, and it ends with both planets being happy and the Martian problem solved.
Click on the NorthPole.com name or the picture of Santa. This is a pretty cool site! No pun intended.
NORAD Tracks Santa's Trip Again This Year
NORAD (North American Aerospace Defense Command) is once again tracking Santa's Christmas Eve trip. Santa's elves have been busier than usual this year preparing for Santa's launch on December 24th! Return each day to receive updates from the North Pole and be sure to check out Santa's Village for activities and information about Santa and his flight. Make sure you log in Christmas Eve to watch Santa's journey. Click here to go to the website.
NORAD is the bi-national U.S.- Canadian military organization responsible for the aerospace and maritime defense of the United States and Canada. NORAD, created by a 1958 agreement between Canada and the United States, provides advanced warning of impending missile and air attack against its member nations, safeguards the air sovereignty of North America, and maintains airborne forces for defense against attack. The men and women of NORAD are constantly watching the skies and waterways of the United States and Canada to keep us safe.
"The Fatal Current"

Here is a neat movie that shows how the misuse of electricity can be fatal.

Ben Franklin is busy cleaning his dishes as he is making breakfast. Unknown to him, his toaster has a bad cord and has energized the metal housing of his toaster, at least I hope he did not know about it, he should have known better to get it fixed. Being the efficient founding father and inventor, he reaches over to get the toast and touches the energized housing. This is a fatal error because the plumbing is bonded and grounded to the neutral side of his service. Since the toaster did not have a ground plug and the metal housing of the toaster was not grounded to that plug, Ben has now become the grounding source for the electricity to return. You think Mr. Franklin would have known better to have his receptacles GFI protected in the kitchen! The current flows through his body, right through the heart and that is the end of a great founding father.

I want to give my thanks to Code Check, where I found this movie and Paddy Morrissey, their illustrator, for allowing me to display this movie. Code Check is a company that authors code manuals and teaches code seminars in an entertaining and knowledgable way. Paddy Morrissey is a comedian, actor, writer, graphic designer and all-around jack-of-all-trades. Click on their names to go to their sites and click on the "Fatal Current" movie to go to Code Check's site.
Livermore's Centennial Light

Longest Burning Light Bulb In History

This site is devoted to the longest burning light bulb in history at the Livermore-Pleasanton Fire Department in Livermore, CA.

First installed at the fire department hose cart house on L Street in 1901. Shortly after, it moved to the main firehouse on Second. In 1903, it was moved to the new Station 1 on First and McLeod, and survived the renovation of the Firehouse in 1937, when it was off for about a week. During it's first 75 years it was connected directly to the 110 Volt power line, and not to the back-up generator for fear of a power surge. In 1976, it was moved with a full police and fire truck escort, under the watch of Captain Kirby Slate, to its present site in 1976 at Fire Station 6, 4550 East Ave., Livermore, California. It was then hooked to a seperate power source at 120V according to Frank Maul, Retired City Electrician, with no interuptions since.

Click on the picture to go to the site.
---
Past Home Page Content
We try to change the fun part of our home page weekly but some of the information or images are worthy to be seen later, which is frustrating if you come back and the article is no longer there. So we have decided to archive the articles on a separate page. Click on the Past Home Page Content link to go there.
---
Zotz Electrical Is On Facebook
You can now follow Zotz Electrical on Facebook. We update the Facebook Page daily with information that includes products, technical information, job updates, photos of work and sometimes, some general rabble just for the fun of it. We invite you to take a look and become a Fan. Feel free to add a comment or question, that is one of the reasons that we started the Page, being it is more interactive than the website. Also, Doug Zotz, Owner & Master of Record for Zotz Electrical, has a personal page, feel free to make a friend request and meet Doug on a more personal and less formal level at Facebook. Click on a Facebook badge below.


&nbsp&nbsp&nbsp&nbsp&nbsp&nbsp&nbsp&nbsp&nbsp&nbsp
---
Home&nbsp Idea Gallery&nbsp Project Gallery&nbsp Products&nbsp FAQs&nbsp Partners&nbsp Feedback&nbsp Offers&nbsp Contact
Past Home Page Content